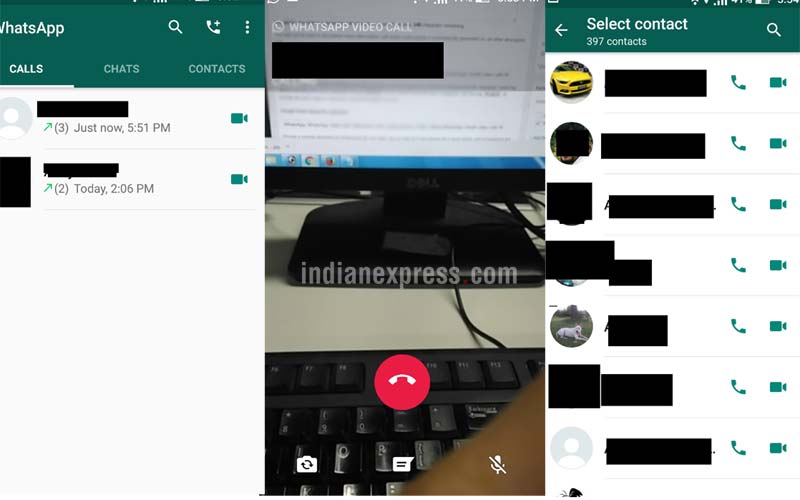 WhatsApp has announced video calling feature to its app, which will go live on Android, iOS and Windows devices over the next couple of days. WhatsApp video calls were part of the Android public beta app for those who had signed up, but it is now coming out of beta and ready for all users. WhatsApp has promised the feature will start rolling out by tonight, and all video-calls made on the app will be end-to-end encrypted just like messages and voice-calls.
For messaging apps video is the next big step, especially as connectivity and device specifications have improved in important markets like India. WhatsApp's big announcement comes at a time when India is expected to see a big push in 4G LTE connectivity with players like Reliance Jio entering the space. Given its 1 billion monthly active users, WhatsApp's video calling is a big deal. And in India, the company has over 160 million monthly active users
For most families and even government agencies, WhatsApp has emerged as the go-to app for instant messaging. With video calling being added, a lot more people have access to this feature. Sure, video calling apps like Skype, Viber have supported video calls for some time now, but WhatsApp's popularity and user base gives it an advantage.
So what is WhatsApp promising with the video calls? For starters, it says the quality will be optimised for networks in India. So WhatsApp will automatically figure out if your network connection is poor or a really good one, and adjust video quality according to this. It will also let users switch from front to back camera in the middle of a video call. Users can also send a text message to the person without disconnecting the video call itself. The video call feature will work across platforms for users.
The video call option will show in the Calls tab. You'll see a video symbol, next to the regular phone call symbol. Just tap on that to make a video call; do note your friend will need to be on the upgraded version of the app with the video calling feature for them to receive the call. Also, you can't make video calls on groups
For More: http://indianexpress.com/article/technology/social/whatsapp-video-call-vs-google-duo-skype-viber-facebook-messenger-apps-4376907/