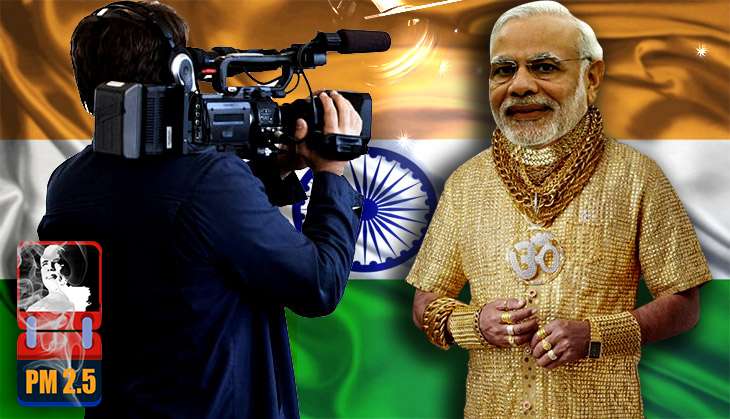 Union government has spent over Rs 1,100 crore in two and a half years on advertisements featuring Prime Minister Narendra Modi, a Right to Information (RTI) query revealed.
This expenditure was between 1 June, 2014 and 31 August, 2016, according to information provided by the Union Information and Broadcasting Ministry in reply to an RTI application filed by activist Ramveer Singh.
The expenditure comes to about Rs 1.4 crore a day.
To put the figure in perspective, it is more than double the cost of the India's Mars-mission. Mangalyaan, hailed as the world's cheapest inter-planetary mission, which cost India just Rs 450 crore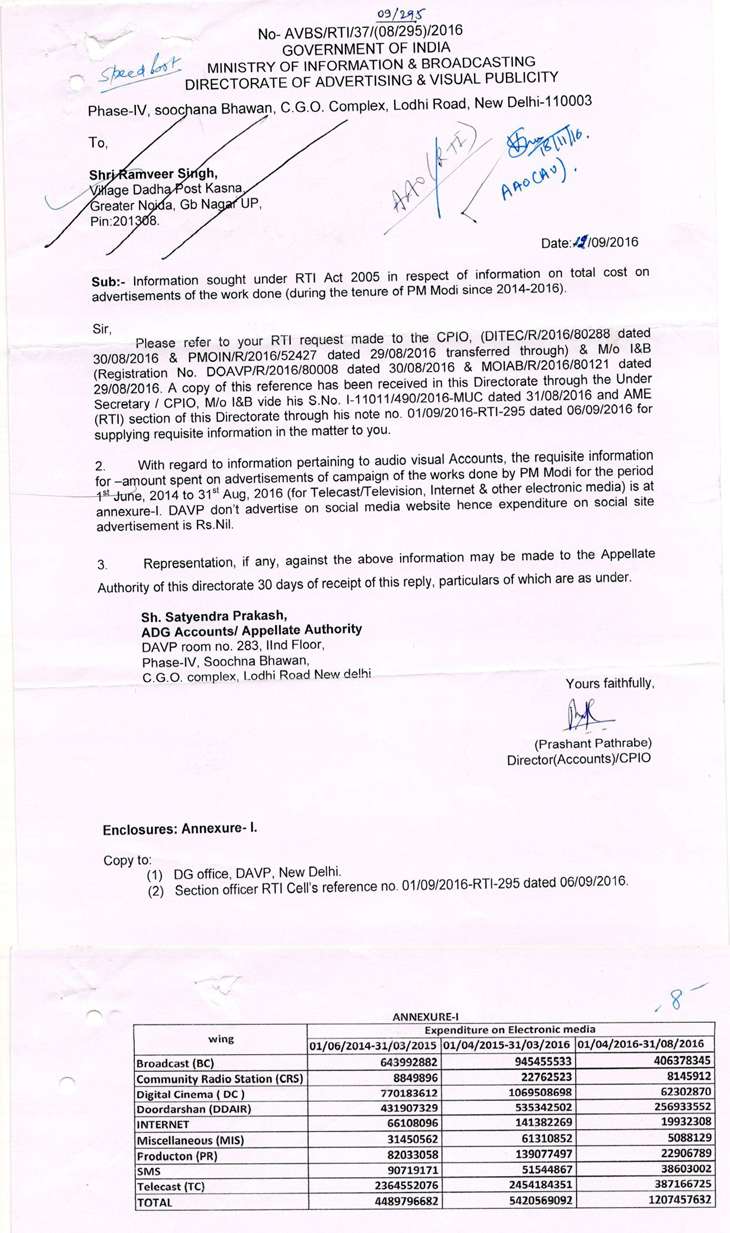 For More: http://www.catchnews.com/politics-news/modi-s-ads-cost-the-taxpayer-rs-1100-crore-twice-as-much-as-mangalyaan-1480347843.html