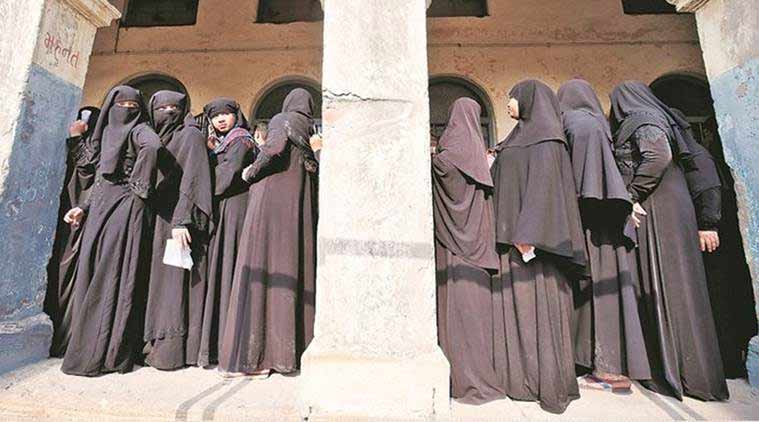 Prime Minister Narendra Modi in his victory speech justifiably pronounced that voters in the Gujarat election emphatically rejected the poison of caste. But he studiously skirted mention of the cancer of communal identity politics and religiosity that was masterfully deployed by the BJP and clumsily imitated by the Congress. While the BJP dragged the Muslim community into the electoral arc lights with loaded references to Aurangzeb and "Miyan" Ahmed Patel as a Pakistan-inspired Congress CM candidate, the Congress flaunted its "Hinduness" even as it concealed its dubious concern for Muslims. According to the reigning electoral arithmetic, to woo the Muslim is to court disaster. The Muslim is more alone than ever before.
The killing of Afrazul for being Muslim and the celebratory messages, donations and marches in support of the killer that followed are testament to a social consciousness that perceives the Muslim as the enemy, not just the "other". A friend who knows Gujarat well, observed much before the election results that despite the enormous hardships caused by demonetisation, GST and spiralling prices, people still repose faith in the BJP as they believe that it is the only party that can deal effectively with the "Muslim menace". Hate is the most powerful human emotion and also the most resilient. The spectres of Babri Masjid, 2002 and, dare I say, Muslim historical figures hang heavy over us. In today's India, you cannot be any leader but only a Hindu leader to be acceptable.
A yogi who publicly announced that he will not stop till he turns India into a Hindu rashtra is now the UP chief minister. In his watch, state and religion have congealed into one. He sees no contradiction in using state funds for a Lord Ram statue or sanctioning a Rs one lakh subsidy for every pilgrim on the Kailash Mansarovar yatra even while opposing the Haj subsidy. Despite swearing allegiance to the Constitution, he has recently dismissed secularism as "the biggest lie told since Independence that has damaged the nation". In his limited understanding, secularism is equated with minority appeasement (a cruel joke considering that, despite all the ministrations of successive governments, Muslims are at par with Dalits in almost every human development index).
Our claim to being a society fostering social and cultural heterogeneity is a sham. So is our long-cherished view of ourselves as embodying tolerance. We are in the grip of a predatory nationalism that is majoritarian in its sensibilities and brazenly anti-Muslim. A burgeoning club of anti-minority ultra-nationalists have become arbiters of what is socially acceptable and for them issues of justice and freedom are of no consequence. The gau rakshaks, the Hindu Yuva Vahini, the love jihad vigilante squads are their malevolent foot soldiers.
The good Samaritans on the Karavan-e-Mohabbat, a laudable joint initiative of about 50 organisations which recently traveled to the sites of lynchings across eight states to express solidarity with the victims were stunned by the
For More: http://indianexpress.com/article/opinion/columns/gujarat-assembly-elections-muslim-voters-pm-modi-bjp-5000156/