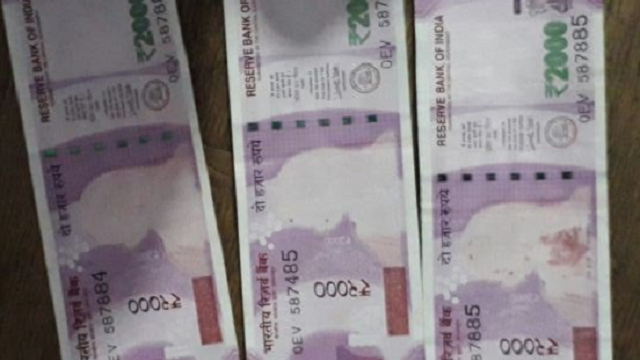 Farmers from Madhya Pradesh's Sheopur district were taken aback on Tuesday when they received newly printed Rs 2000 notes without the image of Mahatma Gandhi.
The incident came to light when some farmers in Badodha tehsil withdrew money from the local State Bank of India branch only to discover that some Rs 2000 bank notes did not have Mahatma Gandhi's image, reported Hindustan Times.
The bank officials assured the farmers who went to the branch that it could be a printing error and that the notes were genuine.
However, Laxman Meena, one of the farmers who received the defective Rs 2000 notes, said that the bank took the banknotes back but didn't issue fresh currency.
"The incident took place at Shivpuri Road branch of SBI. The notes were not counterfeit, but probably there was some printing error. They were taken back as soon as it (the error) was detected," Sheopur district manager of SBI, Akash Shrivastav told Times of India. "It is not fake currency, it is a misprint. We have sent it for probe," said SBI officer RK Jain.