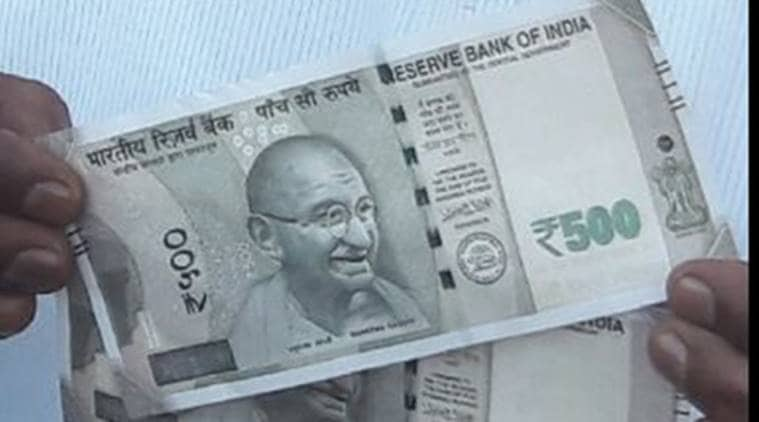 Adding to the series of new bank notes with errors, an ATM in Damoh district in Madhya Pradesh has dispensed new Rs 500 notes without serial numbers. The police were informed and the State Bank of India (SBI) ATM was sealed after two residents of the district had withdrawn two Rs 500 notes each and none of the notes bore serial numbers. There were two similar cases in Damoh last week. The bank told the complainants that it was not possible to exchange the notes immediately, and those facing the issue have to file a complaint with the bank
On February 22, an SBI ATM in South Delhi's Sangam Vihar dispensed fake Rs 2,000 notes which read 'Children bank of India' instead of Reserve Bank of India and 'Guaranteed by the Children's Government' instead of Guaranteed by the Central Government. Hindustan Times reported that among other errors, the latent image on the note was replaced by 'Churan lable' and a fake 'PK' logo in place of the RBI seal.
Following SBI, an ICICI ATM too had dispensed fake Rs 2,000 notes issued by 'Children Bank of India' in Rohtak, Haryana on February 23. Apart from this, some notes were printed with 'Ek Kadam Swachhta ki Aur' and 'Bharatiya Manoranjan Bank'. Yesterday ICICI Bank ruled out the possibility of its ATM dispensing the fake notes and ordered a probe into the incident.
"If a note, while being checked by any of these machines, fails to conform to RBI security measures, the same note is again checked manually by highly experienced bank officials. Any forged note found is separated and reported to the local police. Hence, it is not possible for a fake note to be dispensed from the bank's ATM network," an ICICI spokesperson said.
On February 25, another SBI ATM in Shahjahanpur in UP dispensed a scanned copy of a Rs 2,000 note.
Additionally, in January, farmers in Sheopur in Madhya Pradesh had received Rs 2,000 notes without Mahatma Gandhi's image from an SBI ATM, sparking fears that they could be fake. When they went to the bank, they were told it was a printing error and that the notes were in fact "genuine". The bank had later taken back the notes, and SBI official RK Jain told ANI that they had sent the notes for probe
When Prime Minister Narendra Modi announced demonetisation and scrapped Rs 500 and Rs 1,000 old notes on November 8, he had said that the move was to flush out counterfeit currency that was entering the economy from across the country's borders and being largely used to fund terror activities