The murder of an Imam in Kasargod and the subsequent arrests of three BJP activists has once again highlighted the growing attempts by the Sangh Parivar to disturb the communal harmony in the region.
Riyas Moulavi, a 34-year-old Moulvi who had been teaching at Issathul Islam Madrasa in Choori for nine years, was found murdered with his throat slit in his room adjacent to Muhyudheen mosque at Choori on March 20. Three persons, S Ajesh (20), N Akhilesh (25) and S Nithin (19) were arrested on March 24. The police confirmed the link of the trio with BJP and said the Riyas was the victim of hate crime.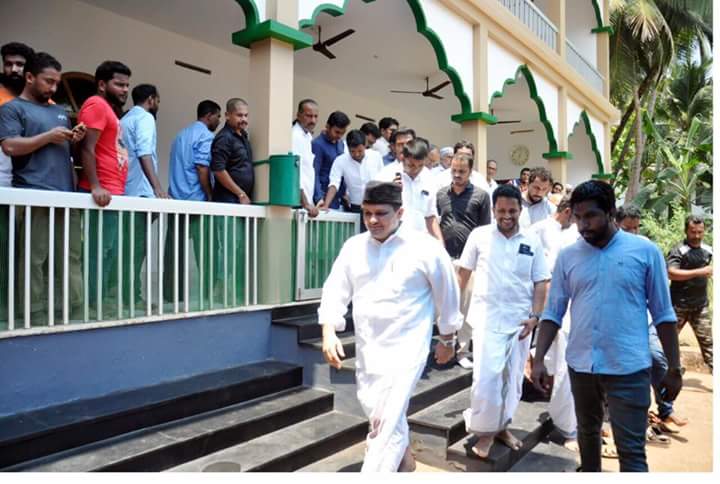 It is no coincidence that Choori, which falls under the Madhoor Panchayat, which is one of the few places that the BJP has seized power.
"Riyas was a stranger to the accused, and the crime was apparently committed because of communal hate.I don't see any other reason," Kannur Crime Branch Superintendent of Police A Srinivas told local media. Srinivas is the head of the special team which investigated the murder.
Choori is swiftly turning into a communal cauldron, mainly due to the BJP's efforts to reap from the communal polarisation, laxity of police and flow of anti-social elements from outside the panchayat. The perception has been rekindled by the latest of the communal murder series. The Muslim-majority locality surrounded by areas with Hindu majority has been witnessing a surge of minor clashes after 2005. In 2009, a Muslim youth Rishad was murdered by RSS activists while another youth Sabith was stabbed to death in 2013 in the locality.
Choori saw an increase in Muslim population following the migration from Muslim strongholds like Thalangara, Nellikkunnu, and Thuruthi in Kasargod. "Middle-class families can't afford the land price in these areas. So families started moving here during the 90s in search a more affordable place," says Abid Basha Muhammed, a Choori resident whose family shifted to the locality from Nellikkunnu
For More: https://sabrangindia.in/article/arrests-bjp-activists-imam%E2%80%99s-murder-shows-how-party-looking-replicate-%E2%80%9C-model%E2%80%9D-kerala