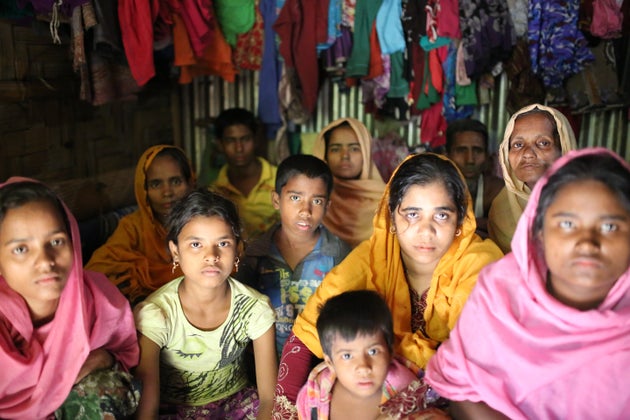 Myanmar's Rohingya Muslims have faced a new wave of violence in recent months, adding to the minority group's status as one of the world's most persecuted peoples. Newly released satellite images show that at least 1,500 buildings in Rohingya villages have been burned since early October, according to a Human Rights Watch report released on Wednesday.
The rights group's report places the blame for the arson attacks with Myanmar's army, which for decades has carried out alleged human rights abuses against the Rohingya under the pretense of fighting Islamist insurgents. Along with regime attacks, Myanmar's more than 1 million Rohingya are the subject of widespread discrimination from much of the country's Buddhist population that refuses to view them as a distinct ethnic group.
The Rohingya are also at the center of an enormous refugee crisis, with an estimated 200,000 living in camps in neighboring Bangladesh: Thousands more are attempting to seek safety in countries across the region. A surge in violence in 2012 in Myanmar's western Rakhine state destroyed numerous Rohingya homes. At least 100,000 Rohingya were relocated to internment camps where their movements are restricted and they often lack access to basic necessities and health services
The latest spate of attacks against the Rohingya come after police in Myanmar say nine of their officers were killed in an attack in Rakhine on Oct. 9, which they blame on Rohingya militancy. In response, Myanmar's army has carried out what rights groups allege is a systematic and indiscriminate campaign against Rohingya villages in the state.