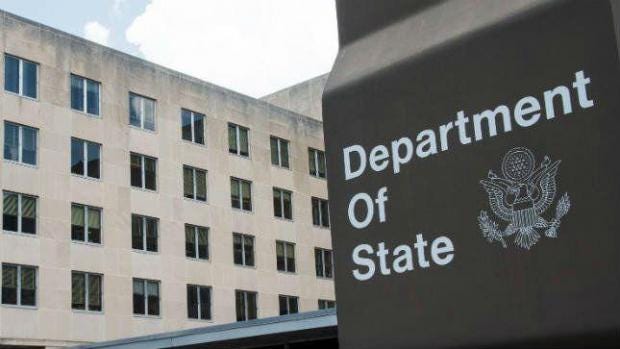 The entire senior level of management officials at the US State Department has resigned – rather than serve under President Donald Trump.
In the latest display of disquiet among civil servants in Washington over the arrival of the new commander-in-chief, the four top senior officials at the equivalent of America's foreign ministry, announced that they were standing down.
Mr Trump's selection for secretary of state, Rex Tillerson, was present at the department's offices in the Foggy Bottom neighbourhood of Washington DC, when the officials quit on Wednesday, The Washington Post reported.
The officials were Patrick Kennedy, Under Secretary of State for Management, Assistant Secretary of State for Administration Joyce Anne Barr, Assistant Secretary of State for Consular Affairs Michele Bond and Ambassador Gentry Smith, director of the Office of Foreign Missions. All four of the officials served under both Democratic and Republican administrations.
The State Department officials join a growing number of civil servants who have left since Mr Trump took office last week
Assistant Secretary of State for Diplomatic Security Gregory Starr and director of the Bureau of Overseas Building Operations Lydia Muniz left last Friday.
The Associated Press said that while none of the officials has linked his or her departure explicitly to Mr Trump's arrival in the White House, many diplomats have privately expressed concern about serving in his administration, given the unorthodox positions he has taken on many foreign-policy issues.
Mr Trump has yet to fill many top diplomatic jobs, including the deputy secretary roles. Mr Tillerson, is expected to be confirmed by the Senate next week.
For More: http://www.independent.co.uk/news/world/americas/us-state-department-senior-management-team-quit-resign-rex-tillerson-secretary-donald-trump-cabinet-a7547916.html