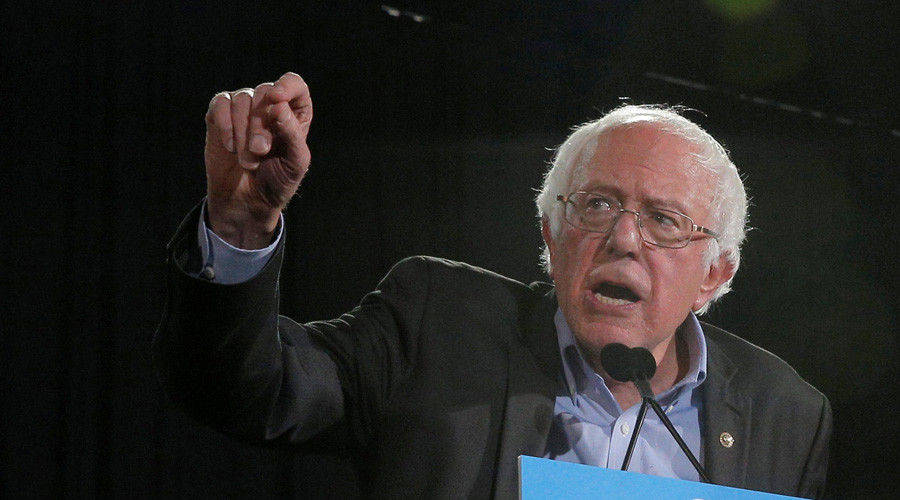 Senator Bernie Sanders says his camp will become President-Elect Trump's worst nightmare if he goes after minorities in America. The former Democratic presidential hopeful says he's prepared to work with Trump to improve working people's lives.
Sanders, who endorsed Clinton after she beat him at Democratic presidential primary and campaigned for her against Trump, warned the Republican victor not to target minorities.
"If Donald Trump takes people's anger and turns it against Muslims, Hispanics, African Americans and women, we will be his worst nightmare," the Vermont senator tweeted on Thursday.
In a statement released on Wednesday, Sanders expressed his willingness to work with Trump on certain issues.
"To the degree that Mr. Trump is serious about pursuing policies that improve the lives of working families in this country, I and other progressives are prepared to work with him," he said. "To the degree that he pursues racist, sexist, xenophobic and anti-environment policies, we will vigorously oppose him."
The statement added that Trump's win was due to people of the middle class being "sick and tired of establishment economics, establishment politics and the establishment media."
Trump's campaign rhetoric depicted his rival as a corporate candidate represented vested interests of global big money rather than the American people. The sentiment is not unlike that voiced by Sanders during his running against Clinton for the presidential bid.
The 75-year-old, whose message resonated with liberals and millennials during his campaign, is facing reelection in his state in 2018. He indicated that he may run for the presidency again in 2020.
"Four years is a long time from now," Sanders told the Associated Press. "We'll take one thing at a time, but I'm not ruling out anything."