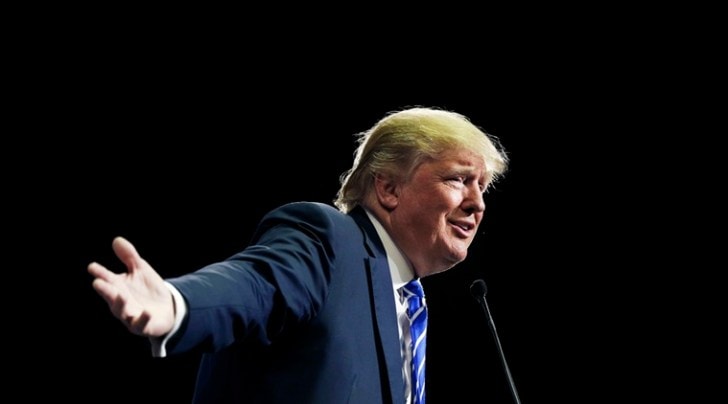 A tiny piece of information supplied by a polling firm in US showed how funny and scary voters' choices about war are.
According to a report released by Public Policy Polling, 30 per cent of Republican voters would want to bomb Agrabah, the fictional country from 'Aladdin.' Yes, you read that right!
Now here's something even more unsurprising. 41 per cent of supporters of Donald Trump, the leading GOP presidential candidate, said a resounding yes to bombing Agrabah. Only 9 per cent opposed to it. If you thought the craziness limited to the Republican tent, you are wrong.
Democratic voters also supported the bombing of the 'Aladdin' country, but the numbers marginally less. Only 19 per cent nodded yes in support to launching strikes on Agrabah.
The polling firm is known for inserting funny questions in the middle of a serious questionnaire just to gauge voter choices and sentiments.
"We made the question intentionally vague. We wanted to see how far this would go," a communication specialist of PPP was quoted saying by New York Daily News.
As funny as the poll is, it also points to a terrifying picture of how willing voters are to bombing cities and engaging in war. The trend is clearly evident more among Republican voters and bigger among supporters of Trump. Over the past few months, ever since Trump, the billionaire businessman, launched his presidential campaign, controversies have repeatedly dogged him and yet he has remained at the top of approval ratings. Even the PPP poll clearly shows that Trump has a 16 per cent lead over his nearest rival Ted Cruz from Texas.
Last week, Trump attracted severe criticism for suggesting that a ban must be imposed on Muslims entering the US. His statement came after the horrific San Bernardino shooting in California in which 14 people were gunned down by a terrorist. Opposition leaders and activists have said that Trump is breeding widespread Islamophobia and playing into the fears of Americans.
Among the Democratic stable, things are much more clear with Hillary Clinton still maintaining a massive lead over Bernie Sanders, her nearest rival.
– See more at: http://indianexpress.com/article/world/world-news/poll-41-of-donald-trump-voters-support-bombing-fictional-aladdin-country-of-agrabah/#sthash.b7MyYA8Q.dpuf