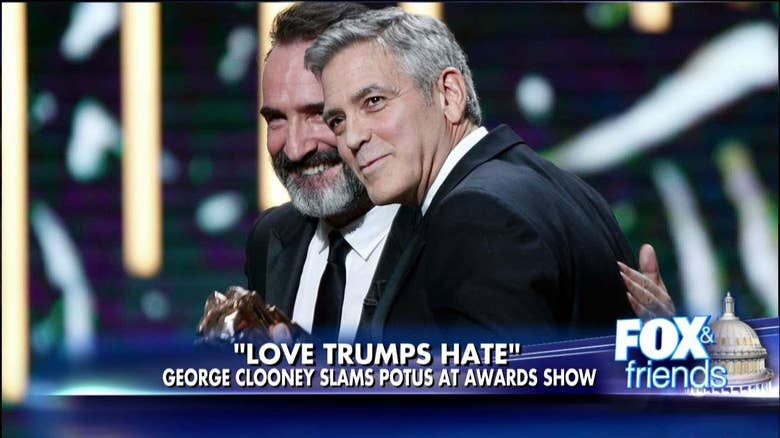 The theme of 2017 award shows turning political continued Friday night.
During the 42nd annual César Awards ceremony in Paris, George Clooney used his acceptance speech for his honorary award as a platform to criticize President Donald Trump.
"Today the world is going through some pretty momentous changes, not all for the best," he said. "As citizens of the world, we're gonna have to work harder and harder to not let hate win.
"Love trumps hate. Courage trumps fear. … The actions of this president have caused alarm and dismay amongst our allies abroad and given considerable comfort to our enemies."
According to a recent Pollfish.com survey, 45 percent of those polled said actors and actresses can talk politics during their acceptance speeches. Another 25 percent said Hollywood should not talk politics, while 21 percent said they should stay out of politics altogether.
The Academy Awards take place Sunday and are widely expected to turn political.
Watch the video above on more from Clooney's speech. Plus, take a look at all the instances this year's Grammy Awards had political undertones